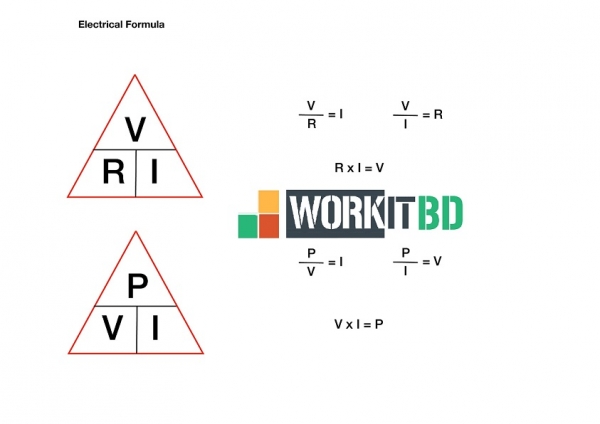 Electricity is measured in terms of amperage, voltage, and wattage. Amperage (amps for short) is a measure of the AMOUNT of electricity used. Voltage (volts) measures the pressure, or FORCE, of electricity. The amps multiplied by the volts gives you the wattage (watts), a measure of the WORK that electricity does per second.
Think of it this way: Electricity flowing through a wire is like water flowing through a garden hose. The amount of water that can fit through the hose depends on the diameter of the hose (amps). The pressure of the water depends on how far open the faucet is (volts). The amount of work that can be done (watts) depends on both the amount and the pressure of the water (volts x amps = watts).
What Is Electricity?
Electricity is a form of energy carried by the movement of electrons. An electron is a particle that orbits the center of an atom. The electrons of some atoms, like those of copper and other metals, are only loosely attached, which allows electricity to travel through these materials easily. These types of materials are known as "conductors."
An outside force—such as light, heat, pressure, or a chemical reaction—can cause electrons to break free and get "bumped" from one atom to the next. A sequence of electrons then passes from atom to atom. This continuous flow of electrons from atom to atom through a conductor is called electric current.