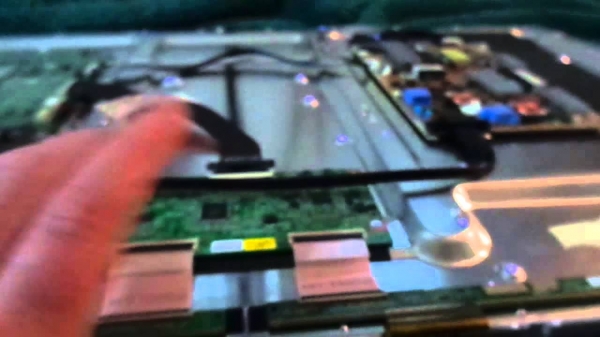 Sometimes we find trouble in watching TV which is very annoying. Especially when we watch our favorite show and suddenly the TV screen gone blur. But there is a solution for this problem. You just have to learn the trick how to solve this problem. This trick is very easy to learn. This trick will help you to turn TV screen into normal from blur TV screen.
For this task it needs a circuit first. Let's get acquainted with the parts which have been used in this circuit.
To build up this circuit two transistors are required. Here the transistor model number is 1324 which has been picked up to complete this task.
According to this picture there are four legs in this transistor. E stands for "emitter", B stands for "base" and C stands for "collector". People find it confusing to find emitter, base and collector. So let's see how to indentify emitter, base and collector. This picture shows how to find emitter, base and collector. In the above mentioned picture there is an arrow and from the arrow if we move clock wise then we will find emitter in the first step, base in the 2nd step and collector in the 3rd step respectively.
If the transistor model 1324 is not available then 4308 can be used.
This transistor 4308 has 3 legs as u can see in the picture. From the left side it shows base, in the middle emitter and lastly collector.
Now let's focus on circuit. The following picture illustrates how to attach electrical parts with one another.
The following electronic parts are going to be needed in this circuit.
2.2n capacitor (two)
4308 transistor (two)
75 register (two)
100 register (one)
680 register (one)
820 register (one)
Written by: Mathews Chiran