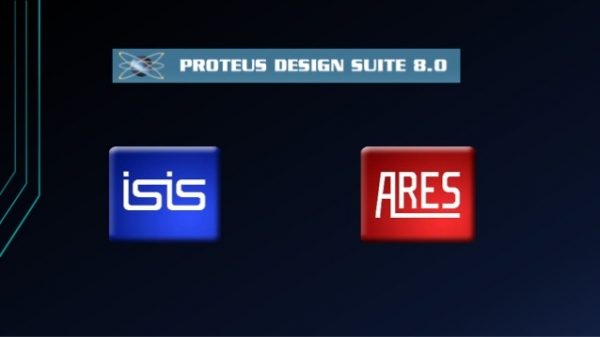 Though Proteus is a very powerful simulation software to design and to simulate circuits and also to make PCB from schematic but sometimes you need to design devices with its PCB package which are not included in library. For example a DC jack which is very popular and frequently used in circuits. So what you will do if you need any of those devices when you are working in Proteus. Search for another deign tool?
My suggestion is to make that device by yourself and it is easy!
First start with a component which is very familiar and easy to make. Yes, I think a resistor is a good choice. Though Proteus has own resistor library but we need a simple device for learning purpose before starting a complex one.
We know that a resistor has only two pin. Before design a device we have to know the orientation of that device as well as distances between pins. First see how a resistor looks like at Proteus and its PCB package at ARES.







We also make the same with different names.
Open a blank schematic in Proteus. Click to the 2D Graphics box mode(red marked by 1) icon and keep the selector in component mode(red marked by 2)

Now place a rectangular box in schematic as shown.


Well done! Now place two pins. Select Device Pin Mode(red marked by 1) and keep the selector in pin mode (red marked by 2).


Now place two pins as shown. Double click on a pin to edit properties. Give pin name and number as shown below.


Now you are ready to make a device. Select the whole device and right click and select Make Device option.



Give a name, here I use RESISTOR. Then click next.




Again and again click next until the window below comes. Select Device Category as Resistors and click OK.


That's it! You have done! You made a device which can be picked up from library. Just search by the name.


But still we have a problem. There is no PCB package for this device. Now we are going to make a PCB footprint for this device.
Think a resistor in a PCB Board, what does it require? Two Circular pad with proper displacement. A small resistor requires minimum 0.3inch distance between two pins.
First open ARES. Click on Circular pad icon and C-70-30 (marked by red)


Place it on the editor. Now we have to place another pad with distance 0.3inch. We shall use a trick named replicate method. Right click on the pad and click on replicate.

Write 0.3in in X-step then click OK.


What happened?


Now you are ready make it as a package. Before it give a top silk area for it from 2D Graphics Icon and assign two pin number by editing properties of the pads.



Select the whole device and right click then select Make Package.




Give the settings as shown below and click OK.




Yahoo! We have made package. Now you can assign the package to the resistor device we previously designed.
Just search for device named resistor, pick it in schematic and go to ARES


I think now it seems easy to make any device with its footprint in Proteus