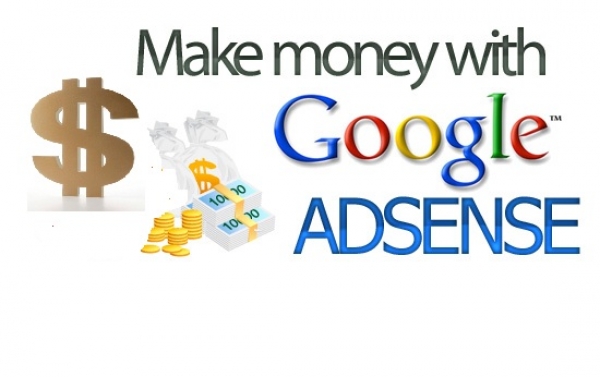 Hey techr's today I am going to tell you something amazing which can make your earning double. And change your life completely. Google Adsense approval is every blogger's dream so see how it can come true. This article is gonna be a little long, so please have passions and read the full article if you want your google Adsense approved.
GOOGLE ADSENSE
For new blogger's I would like to define Google Adsense. Google Adsense is one of the most popular advertisement program in the world run by google for publisher's who want earn money by displaying ads(text, image, video) on their blog when visitor's click the ad. You will be get paid for that.
HOW GOOGLE ADSENSE WORK
Google Adsense is a CPC (cost per click) program when your visitor click the ad or view displayed ads on your blog you will be get paid its very simple no complication. So before proceeding next I will tell you now-a-days google Adsense have changed its policy for a publisher. Now it is a little hard to get Adsense approval. So If you are thinking to apply for Google Adsense then you should read this article carefully because I am gonna tell you what you should take seriously if you don't want your Adsense application rejected.
WHY ADSENSE REJECT APPLICATIONS
Read Google
Adsense page
why they Reject applications. And see below, most important reasons why Google rejects Adsense applications.
1.
INSUFFICIENT CONTENT
–
This is the main reason why Adsense rejects the application. If your blog/website won't have sufficient content to review by google specialist they will simply reject your application. And make sure your content is grammatically correct. Not only grammatical your content must have unique and easy to read by your viewer's.
2.
PAGE TYPE/DESIGN
–
This is very important because your blog/website completely depends on two things, your content and another is your page type/design and if your blog doesn't have good page type/design then Adsense specialist will reject your application because your viewer's find difficulties reading the article's in your blog. So take more attention on your page type/design and your theme.
3. NO PRIVACY/ CONTACT US OR ABOUT US 1– If you want to get accepted by Adsense you should take this point seriously. You must have these pages on your blog privacy/contact us and about us pages mean's you are identified by Adsense easily at the time of verification. And another profit of these pages is you are professional and working according to google policy.
4. SITE DOES NOT AS PER GOOGLE POLICY – This is another most important thing if your site is not as per google policy you won't have right to get Google Adsense accepted. The site does not as per Google Adsense mean what kind of content you have and uniqueness of these content no copyright are used. All pure content means not copied content you have. If your blog is not as per google policy, you won't have any chances, so take care about this.
10 THING'S TO DO BEFORE APPLYING ADSENSE PROGRAM
1.
ABOUT PAGE
– One of the most common error done by many bloggers is they don't submit their about us page. Believe me it is highly recommended by google policy to have about us page I am not going to write very deep about this just remember this before applying for Adsense create a about us page.
2.
PRIVACY POLICY
– Here is another most common mistake made by many bloggers including me. Yes privacy policy is most important to have in your blog Privacy policy means you are not a scam or fake. After this process google starts check more things, but only after this policy.
3. CONTACT US PAGE – Like About us page It is another highly recommended by google to have a contact us page it show's that you are really serious for your viewer's comment and their cost less need. And you are really serious about your blog.
4. NAME/EMAIL VERIFICATION – Make sure when you are filling application for Adsense program give correct name and email because if you filled wrong, you will be rejected with no doubt so I am personally saying this to double-check your all detail which you are going to give.
5.
MINIMUM NUMBER OF POST
–
First of all I would like to say for those who ask in many social sites and think much about it. There is no minimum number of posts or minimum post required condition by google not even one. But I will say number of post and words you write more important. Now you are thinking if the number of posts is not important so what is important don't worry I am saying everything just wait. The important thing is that what kind of content you have. I have written about it above. If you have 50 posts, so make sure your each post have around 500 words.Because Adsense specialist wants something to read. I hope you are getting my point, so write more. And unique
.
6.
AGE VERIFICATION
–
Most of the people gave wrong age info to get approved by google but it is a big mistake I have heard that I am not completely sure Adsense don't accept any application submitted by the minor's i will check and upload complete information about this soon.
7. DESIGN – As Mentioned above Design matter a lot. Then, if you really serious with your blog take your blog seriously. It's like what vehicle we have we take care of them service them, repair them time to time. Like that your blog must be looking like a professional and easy for your viewer's so buy paid theme i would highly recommend two you can buy any of one elegant theme because it give's you access of 87 themes at only $69 and second is truepixel it is also a very good theme specially for tech blog and you can buy theme at $59.
8. CONTENT TYPE – Content of your blog is one the most important thing as I said above make sure you are writing good content because it's truly matter to being get approved. Google Adsense is not for pirated content, illegal item's or pornography or other scam. You must be sure your content is completely pure and not against to google policy.
9.
PROVIDING VALUE
–
Google really love's that blog who is providing value to their viewers and viewers are loving that value. Be sincere with your visitor give them always genuine value.
10. TOP LEVEL DOMAIN – Google Adsense accept only top-level domain like.com/.net./etc. And your domain should be simple and easy. Google Adsense don't accept sub-domain like blogspot or WordPress gives free sub-domain but Google Adsense really accept only top-level domain.
MY FINAL WORDS
To get google Adsense approval is a little bit hard because of its policy and terms and conditions. So before applying for Google Adsense, make sure you have checked all above steps and your blog is now completely ready for the Adsense program. And the last thing if, I was wrong anywhere in this article so please make me correct or if you know something new about Google Adsense policy which I didn't write so please let me know that. You can type your comments below. Thanks for reading this full article