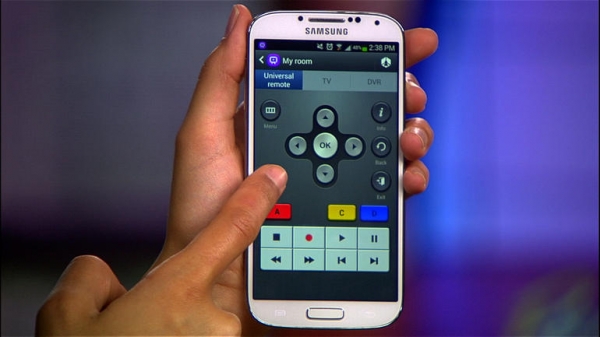 যে কোন এন্ড্রয়েড ফোনকে বানিয়ে ফেলুন টিভির রিমোট।।।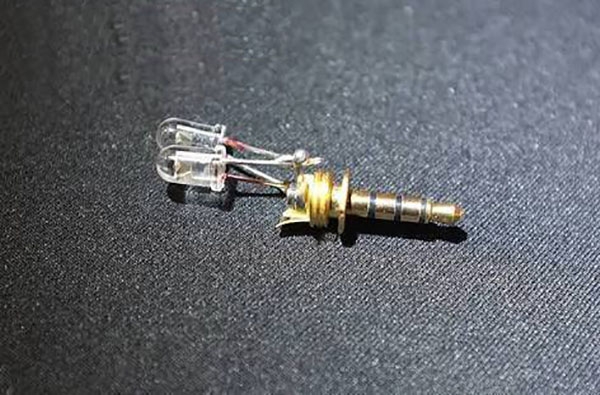 কিছু ডিভাইসে বিল্ট ইন IR Blaster সেন্সর থাকে,
যার সাহাজ্যে আপনি আপনার ফোন টিভির রিমোট হিসেবে ব্যাবহার করতে পারেন।
কিন্তু সব ফোনেই তা থাকে না,
কিন্তু মাত্র ১০ টাকা এবং কিছু এম্বি
খরচ করেই বানিয়ে নিতে পারবেন এই সেন্সর টি।
যে কোনো টিভি ঠিক করার দোকানে বলবেন "রিমোট এর লাইট আছে ভাই?"
মানে রিমোট এর সামনে যেই লাইট গুলা থাকে?
(বিঃদ্রঃ আমি বলছিলাম ভাই ir লাইট আছে?? সে বুঝে নাই।)
তো এর পর আপনার লাগবে একটি ৩.৫ mm audio jack. Headphone এর টাও নিতে পারেন।।
এর পর লাইট দুটির লাগাবেন এইভাবে
(+- / +-)
অর্থাৎ দেখবেন লাইট গুলোর এক সাইডে ইকটু অংশ সমান করা, গোল না!!
অই জায়গার পিন টি - . অন্ন্যটা + .
এখন +- এন্ড +- করে লাগাবেন।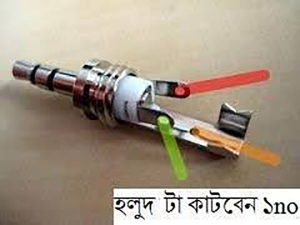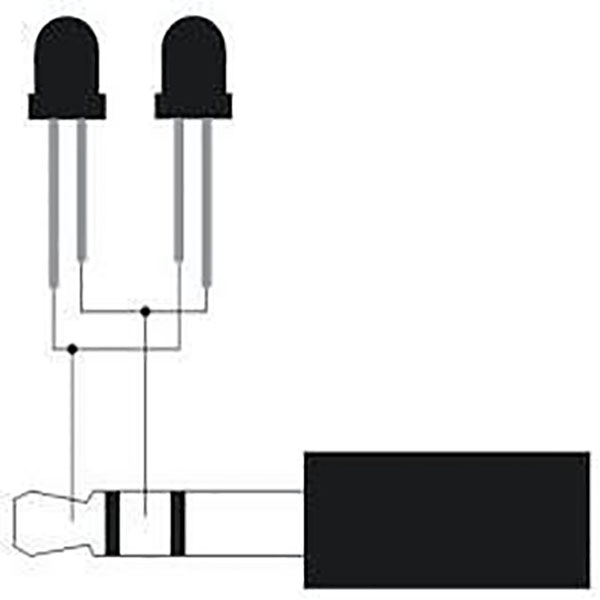 2No ছবি এর মত।

এর পর হেডফোনের জ্যক এর মাঝখানের পয়েন্ট টা কেটে ফেলবেন. 1No ছবি এর মত।
এখন ২টি পয়েন্ট থাকলো,
ওই ২ টি তে লাইট দুইটার পয়েন্ট লাগাবেন।
2No ছবি এর মত।
বাস কাজ সেষ।।
জ্যাক টি ফোনে লাগান,
App টি ওপেন করুন।

link: https://play.google.com/store/apps/details?id=com.ir_remoter

টিভি সিলেক্ট করুন।
Enjoy,
আপ্নিও এখন ফোন কে রিমোট হিসেবে ব্যবহার করতে পারবেন।।।।
ভুল হলে ক্ষমা করবেন...।
সমস্যা হলে বলবেন...।
---
The Irdroid project comes to the rescue for those who want to add an IR blaster to their phone on the very cheap. Irdroid is a tiny contraption that plugs into your Android device's audio jack, and emits... you guessed it... infrared signal.

The device might look a bit unwieldy, powered by one AAA battery, but at $15 we wouldn't complain too much. Irdroid comes with its own Android app, which is an open-source port of the LIRC (Linux Infrared remote) platform, and has hundreds of Samsung, LG, Motorola, Sony, Panasonic, Philips and other remotes preset already. The gizmo has an extended line-of-sight range of 30 feet (about 10 meters), too.

If you have the time and resource then you could make one for yourself.
Here is a DIY video.
---
This is certainly possible.
Audio port can send any kind of signal you need. It can be either digital I/O signal or basic analog signal. It's all about application you will use to generate signals and a way you will light up IR LED. You may need some extra circuitry for this since audio output has very low power, so you may use transistors as amplifier.
Circuit I draw can control two devices in same time without need for multiplexing (one LED, multiple devices).
You should use application which will generate square wave digital signal.
So, either HIGH (1) or LOW (0). That way transistors will light up IR LEDs on HIGH.


There is circuit:
Q1 and Q2 are 2N3904 because 2N3904 can handle up to 500ma which is sufficient in this case. For stronger IR LED-s you may use better transistors.
You might use only one IR and/or transistor if you need two channels.
---